Racing the CUPRA Formentor
It is poised to conquer the streets of the world, but is first tested on the tracks by top professional drivers. We are referring to the CUPRA Formentor and its latest phase of development, carried out on the tracks by Mattias Ekström and Jordi Gené. "This is the first time we've performed a test of this kind, in which racing drivers work together with engineers to determine the car's maturity in its final stage of development", explains Marta Almuni, the Technical Director of CUPRA.
Feedback from the track
The CUPRA Formentor was first tested on the road to gauge its reactions in normal situations that future drivers and racers will experience. Now, on the track, it is time to go even further, and achieve the maximum precision. "The reactions of the car are much more extreme, so by achieving a flawless operation of the vehicle here, we are ensuring its excellence on the street", says Marta.

Striving for precision
Both Ekström and Gené take the wheel of the Formentor with an engineer by their side at all times. This is the way to get immediate feedback on their feelings and impressions. "They're extremely demanding. Moreover, thanks to their experience, they know exactly how to distinguish the different aspects of the car, so they are very specific in their assessments and that is of great help to us", points out the team leaders. Many of the adjustments are made then and there site during each pit stop, and the car takes to the track again. The remaining improvements will be carried out at the Technical Centre.
A detailed look at exclusive driving

The suspension setting, the way the steering reacts, the accelerator pedal response and even the seat comfort. The drivers and engineers go over each individual aspect that makes the CUPRA Formentor a vehicle that offers a unique driving experience. "The steering wheel accurately transmits what is going on under the wheels and the suspension allows you to be in control at all times. The driving position offers a lot of safety, as it provides great visibility. I would still integrate the vehicle electronics even more", Gené tells Almuni during a pit stop. "It's fun to drive. For me, the most exciting aspect is when it comes to speeding up", adds Ekström.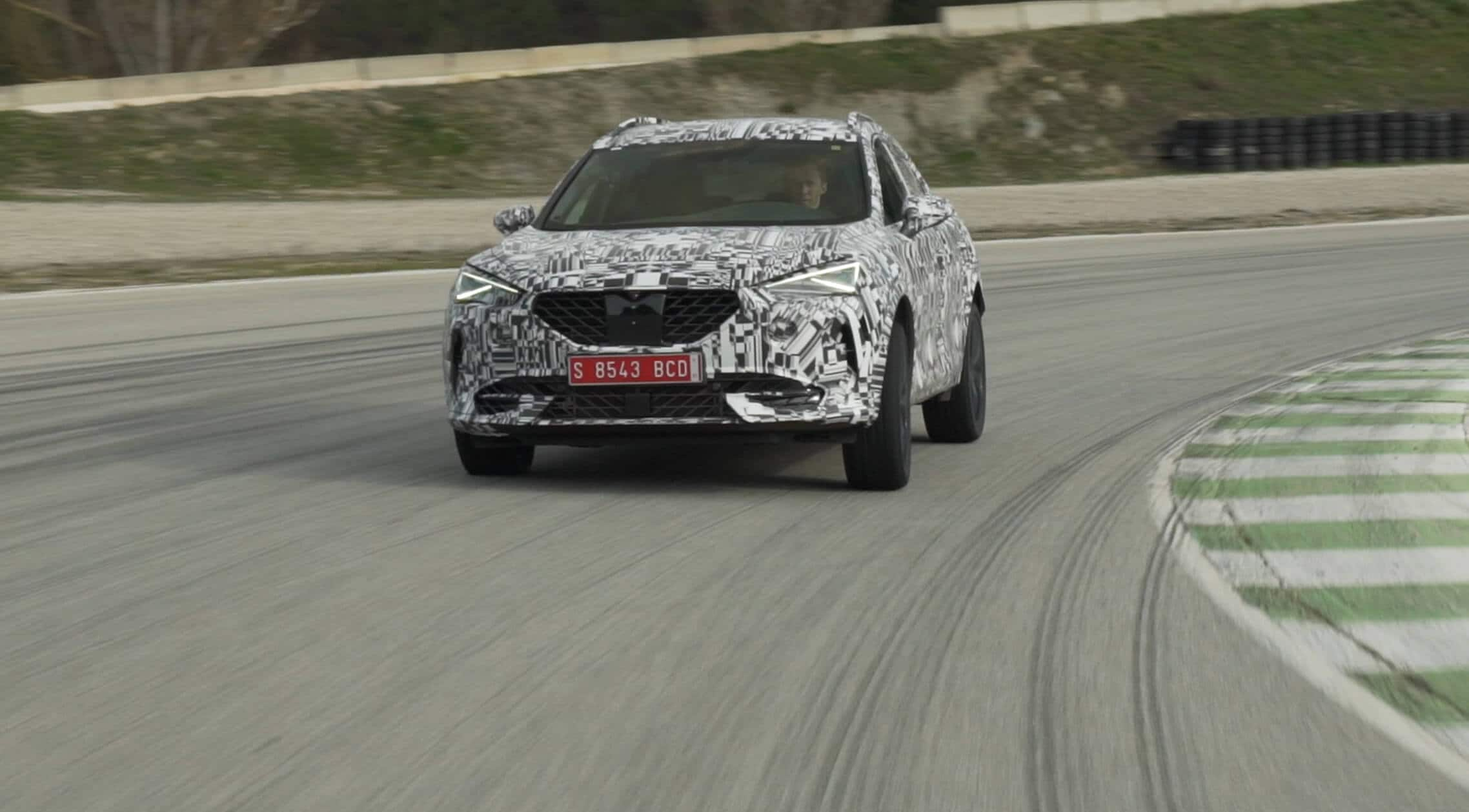 From the track to the street
After completing this unprecedented testing, the engineers and drivers are highly satisfied. "We have a car that combines the qualities of SUVs and sports cars, with a racing feel coupled with a noble demeanour", says Almuni. "The CUPRA Formentor is going to raise the bar on quality", concludes Gené.