The Colour & Trim team has gone one step further in creating a new design concept for the CUPRA Tavascan.
Francesca Sangalli, head of Colour&Trim and Concept&Strategy at CUPRA, explains how they used parametric techniques to create a world of tactile and visual sensations that shape the future design of CUPRA.
"We took inspiration from other disciplines beyond the automotive industry, such as fashion and architecture, which already make use of parametric technology. We created a new sensory experience in the CUPRA Tavascan, which is both tactile and visual, by mapping 3D graphics on the surfaces with parametric designs that turn the interior into a lightweight structure" explains the designer.
Interior parts, such as the central spine and the dashboard, combine to form a unique design that adapts to the different shapes, creating a feeling of evolving movement and an embracing muscular structure that is consistent with the exterior design.
This way, the design takes on a perspective in which authenticity is at the core, "with the parametric design we've added more value to the piece, as there is no longer a need to embellish it by covering it up. A bold and innovative approach, as well as a sustainable one, because it ensures we reduce our footprint." says Francesca.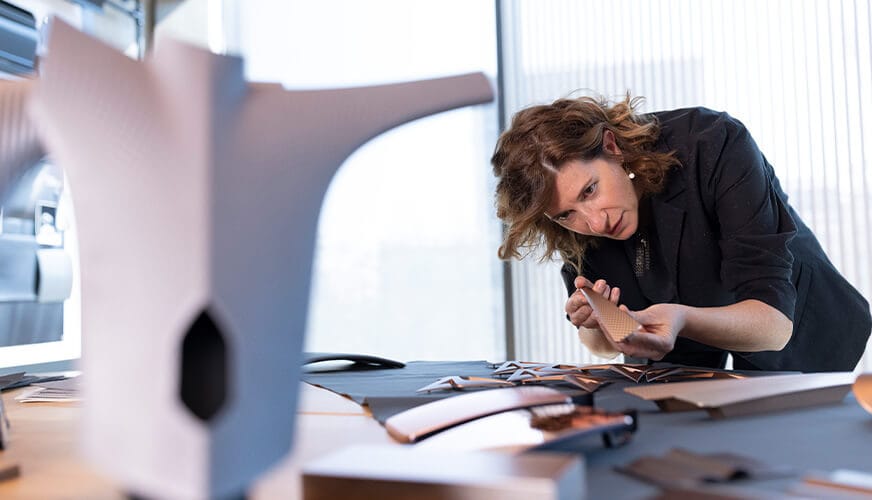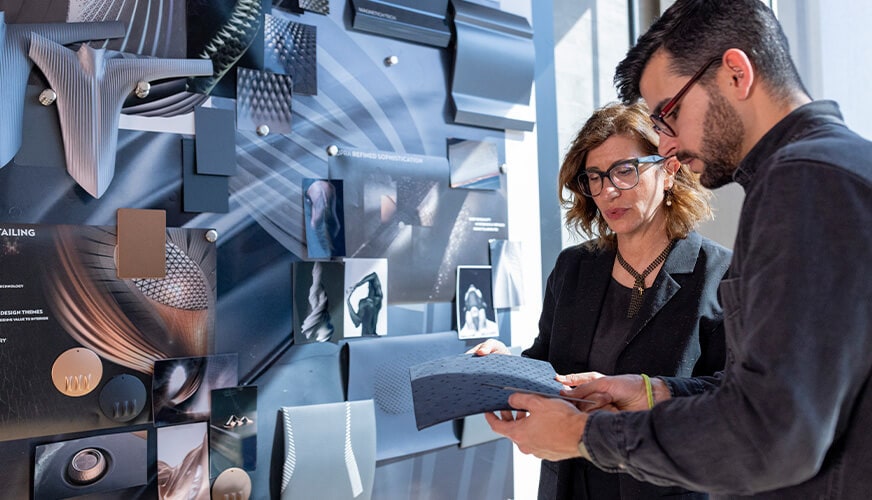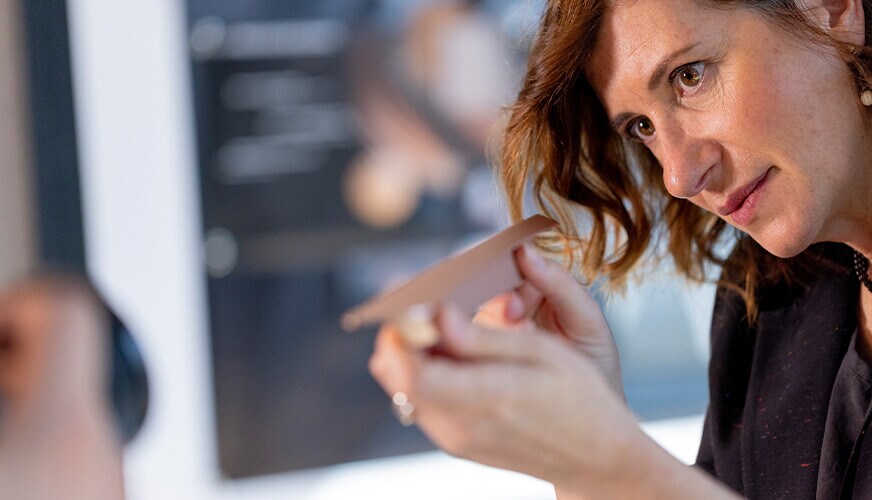 This new concept is also applied to soft surfaces, such as the seats, "by creating graphic elements with perforations that add sophistication and refinement to the parts; together with the added value provided by our signature colour, copper, for striking details that link the interior elements together, creating a genuine showpiece" Francesca concludes.