The CUPRA driver challenges himself at the wheel of the ABT CUPRA team's Formula E car in the rookie tests at the Berlin E-Prix
After finishing last season as the FIA ETCR champion, Tambay has prepared thoroughly for this challenge that takes him back to his beginnings as a racer of single-seaters
Adrien Tambay once again wears the number 27 on his helmet and finishes the race in tenth position: "It would be great to be part of this"
At the age of 32, Adrien has spent almost his entire life on the racetrack. He started off by accompanying his father, former Formula 1 driver Patrick Tambay, and then went on to race around them at full speed himself, proving that racing is in his DNA. The CUPRA driver has competed, and emerged victorious, in competitions all over the world in all kinds of racing cars. Now he faces a new challenge - getting behind the wheel of ABT CUPRA's Formula E single-seater at the Berlin E-Prix rookie tests.
The legacy of #27. It isn't the first time we've seen him behind the wheel of a single-seater, but he's never driven a Formula E car before. "After successful years behind the wheel of a touring car, it's very exciting to sit in a single-seater again, continuing my journey with CUPRA. I'm delighted to have the confidence of the ABT CUPRA team" says Adrien. His father carried the number 27 when he raced in Formula 1, and he paid tribute to him by wearing the same number during his first season with CUPRA, when he became FIA ETCR champion. He carried it again in the rookie tests. "I haven't driven a single-seater for 12 years, especially on a street track. It's very exciting" he adds.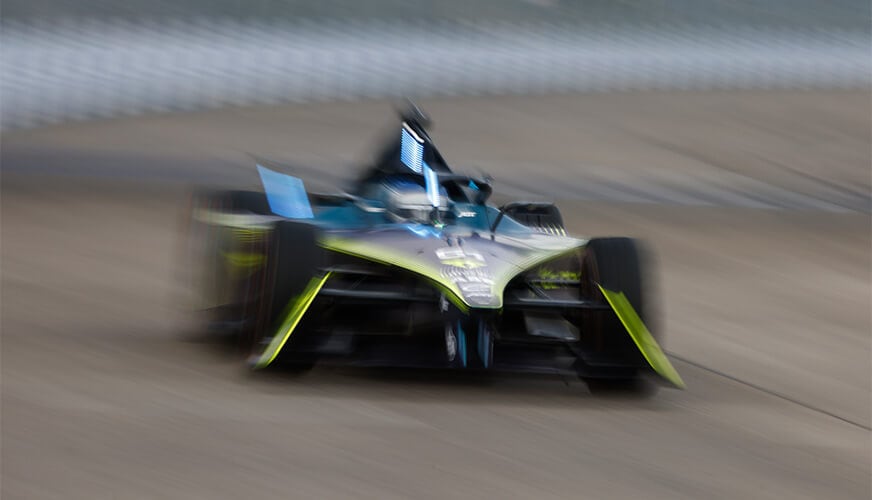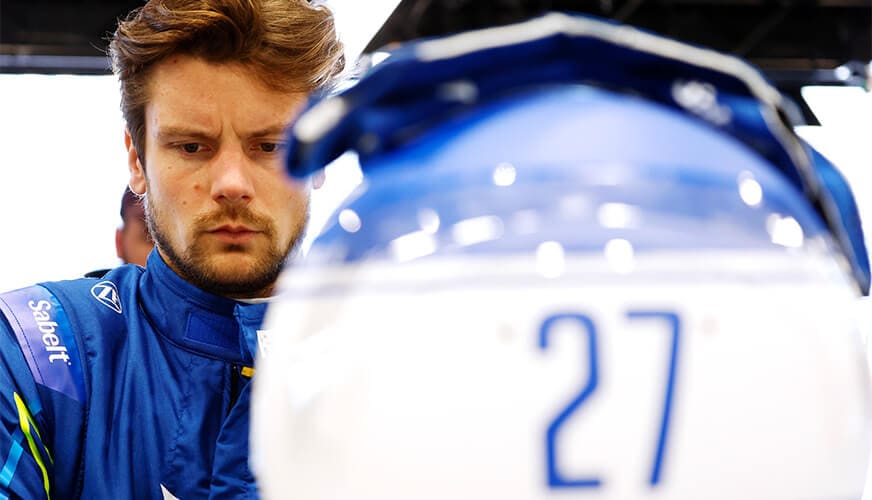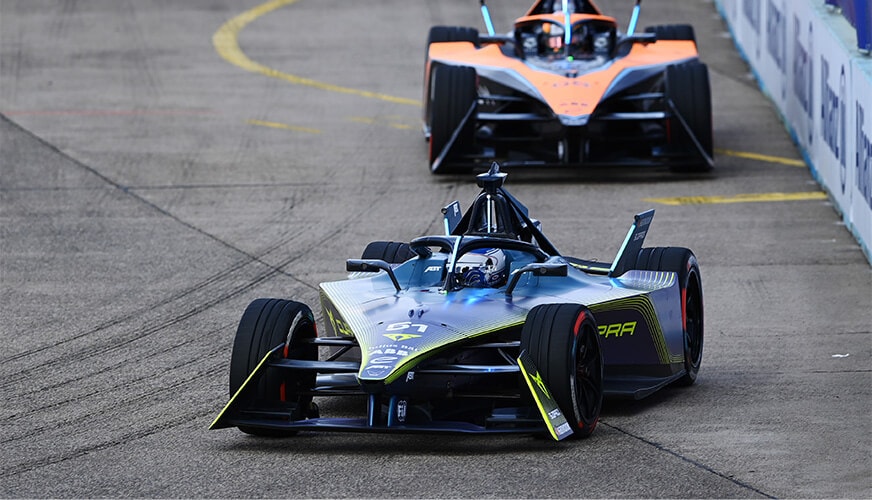 Controlling the power of a Formula E car requires a lot of training and skill, physical prowess, and mental alertness. Adrien has prepared thoroughly for these tests, but the first step wasn't on the track, but rather in a simulator. "They're very important as part of our training. It's amazing how they recreate the same situations you'd find yourself in on a track. You can feel the road. But of course, nothing compares to a real race" says the CUPRA driver. One of the new features this season in Formula E is its third generation of cars, which are faster and more efficient, with twice the regenerative energy capacity. Knowing how to manage it is one of the biggest challenges. "It's very important to control braking and energy management, but there's a great team of engineers there to guide you. It's different to any other race car I've driven so far, but the goal is still the same, to be the fastest" says Adrien.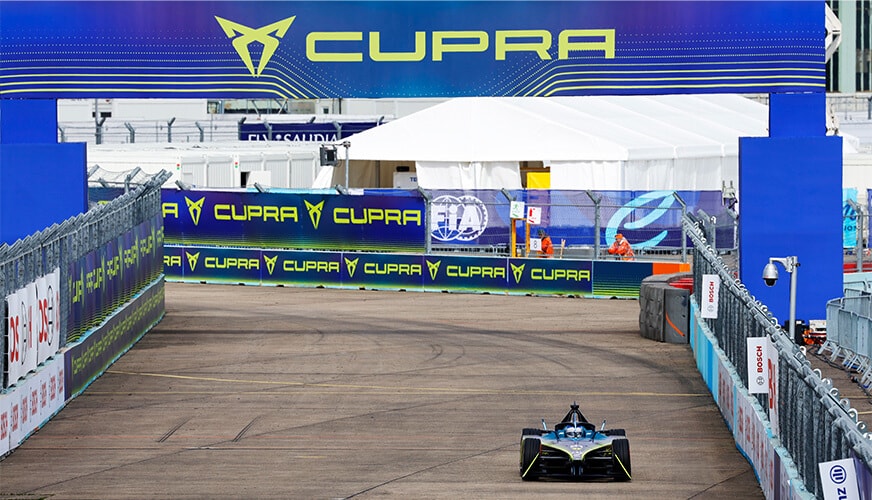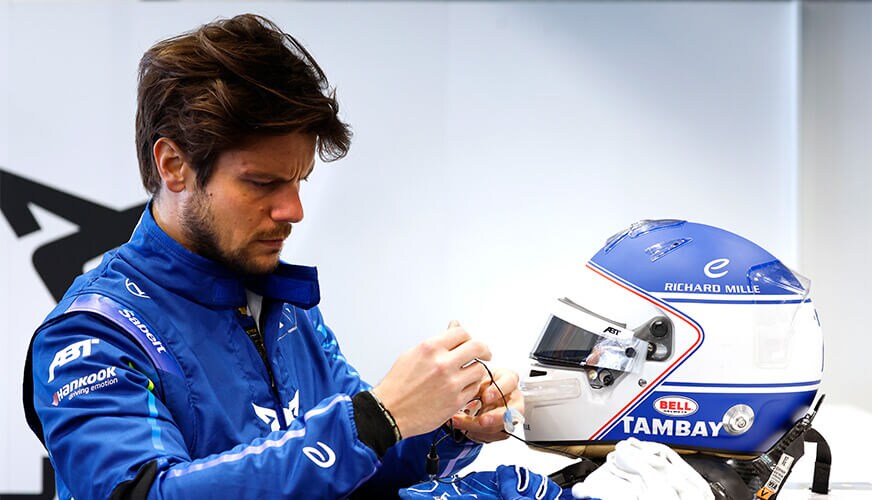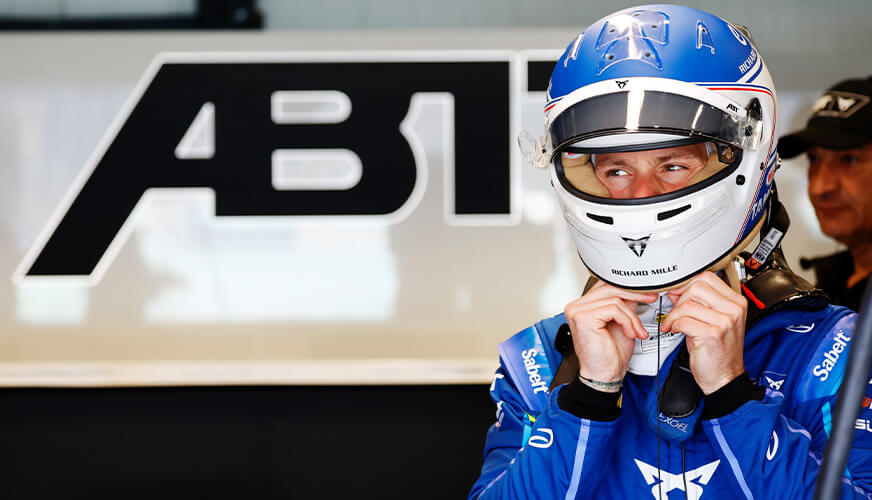 Berlin E-Prix, the height of Formula E. Adrien feels right at home in the ABT CUPRA pit lane team garage at the E-Prix in Berlin. "It's great to be back working with people I've known for a long time and to see a lot of familiar faces" he says. He's in an environment he's known since he was a child, and with the same curiosity he shares his first sensations and questions with Formula E team drivers Nico Müller and Robin Frijns. "During the weekend races before the rookie tests I soaked up all the insights I could get. Also, Nico and I were teammates for a long time, and we share quite a lot of information, but I keep the important stuff to myself" jokes Adrien.
Ready for the thrills. Adrien is now ready to get into the car. Before doing so, he puts his #27 helmet back on and takes to the track. He finishes in tenth place, a good start. "I started my racing career in single-seaters and I was very fast, so who knows? This is the premier electric car championship, with great drivers, committed to the future, with people I feel at home with. It would be great to be part of this" he concludes.