Valencia: ABT CUPRA FE hits the tracks
The ABT CUPRA FE team enjoyed a successful first test of its Gen3 Formula E Season 9 car at Valencia
Drivers Robin Frijins and Nico Müller drove the car – which is the fastest, lightest, most powerful, efficient and the most sustainable electric single-seater car ever
The opening round of Formula E Season 9 takes place in Mexico City 13-14 January 2023
The newly-formed ABT CUPRA FE team enjoyed a very positive and encouraging first test of its Gen3 Formula E car, with drivers Robin Frijns and Nico Müller both completing a significant number of trouble-free laps in the 320km/h all-electric machine.
The new Gen3 car – which will make its racing debut in Season 9 of Formula E – is the fastest, lightest, most powerful, efficient, and most sustainable electric single-seater racing car ever. With an additional front powertrain, it has 100kW more power output than the Gen2 car it replaces, has double the regeneration capacity and is 60kgs lighter – increasing both its overall top speed and braking capacity.
ABT CUPRA FE has two experienced Formula E drivers that have been entrusted to firstly understand and fine-tune the all-new Gen3 car – and then try to win in it!
Frijins made his Formula E debut in the 2015-16 season and claimed his maiden series victory at the 2019 Paris E-Prix. The 31-year-old Dutchman was impressed with his first laps around the Valencia track in the ABT CUPRA FE car.
"New car, new colours, new team and a new team-mate – even though I've been in Formula E for a long time, almost everything is new for me," says Frijns. "The list of challenges for our team is long, and that hasn't changed after the test days here. But we've accomplished a lot and are getting to know our car better and better."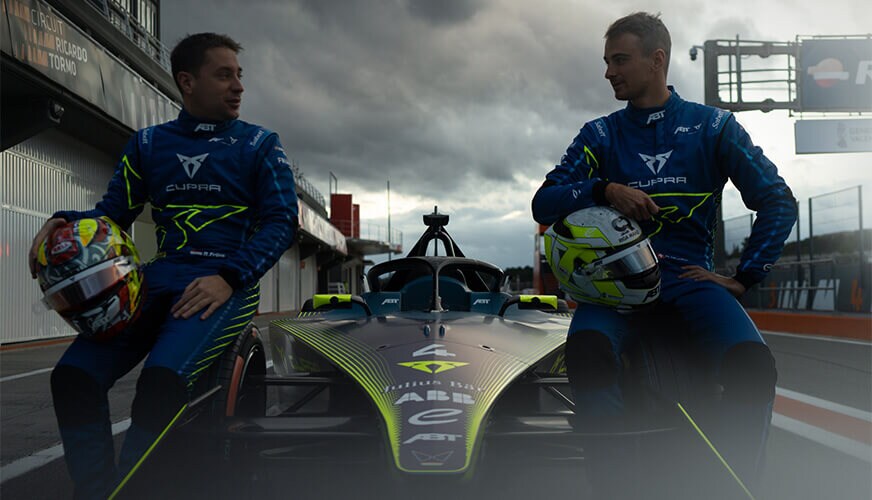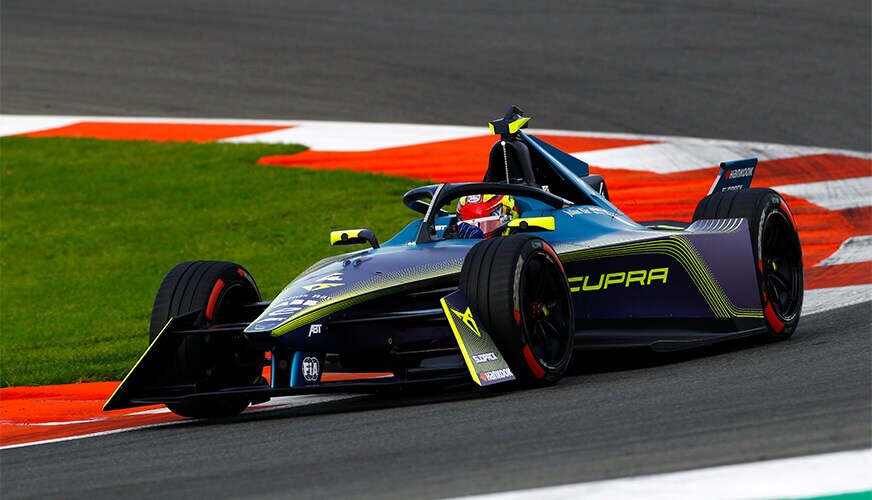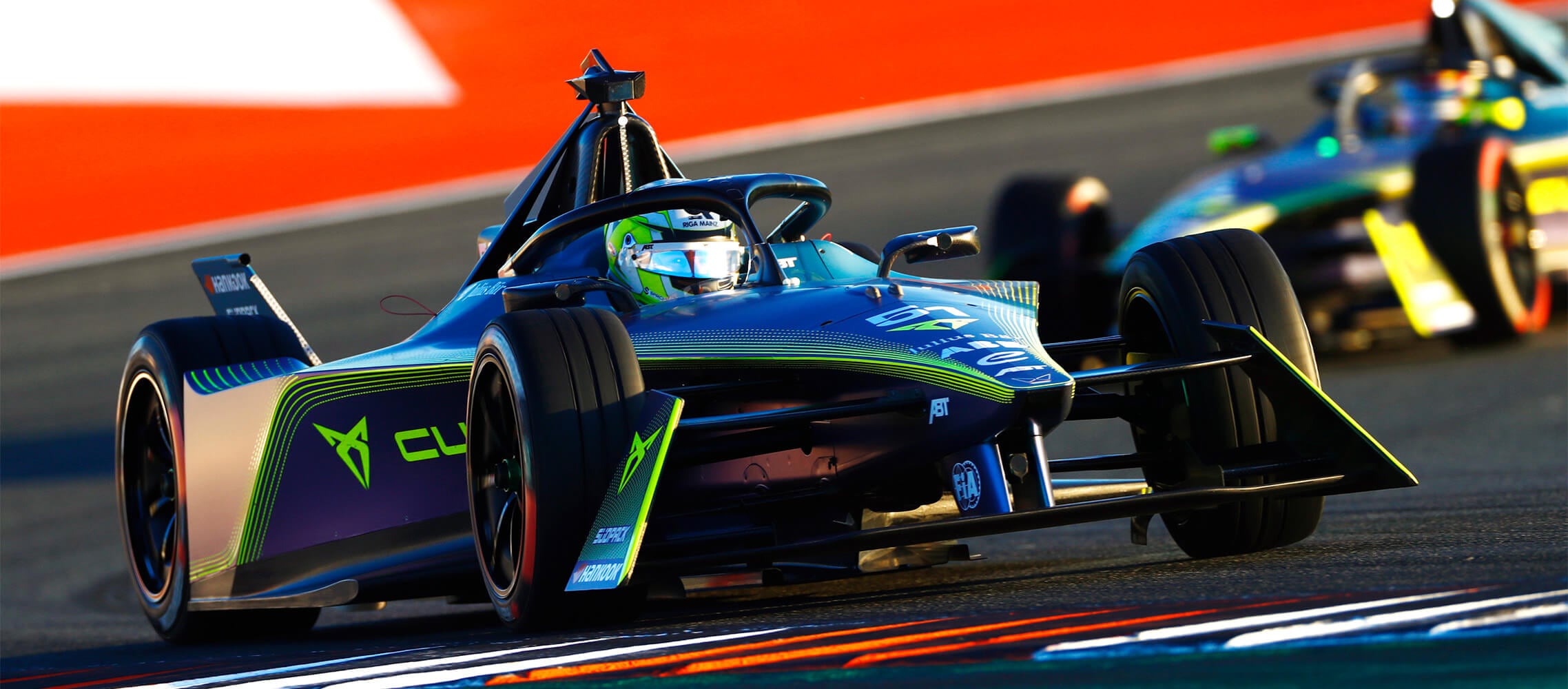 Müller has been involved in Formula E since the 2017-18 season, initially as a test, development, and reserve driver before making his race debut in the 2019-20 series. The 30-year-old Swiss pilot returns to the series for the first time since the Monaco E-Prix in Season 7.
"It feels really good to be back in the Formula E paddock and among the ABT CUPRA FE team," says Müller. "We've completed a decent number of laps, have got on well as a team and have grown together more and more. The anticipation is rising."