CUPRA Ambassador Adam Peaty OBE
CUPRA's ambassador, Adam Peaty OBE, world-renowned British swimmer, and the reigning Olympic, World, European and Commonwealth 100m breaststroke champion
Project Immortal – After setting the 100m breaststroke World Record time of 56.88 seconds, he now has his mind set on 'Project Immortal', a drive to set a time that can never be beaten.
Project 56 – watch Peaty try to beat his 100m breastroke record in a CUPRA Formentor
Team GB star races against the clock in the powerful CUPRA Formentor SUV at Oulton Park Circuit
Project Immortal
Adam Peaty OBE, is on a mission in and outside of the pool. After setting the 100m breaststroke World Record time of 56.88 seconds, he now has his mind set on 'Project Immortal', a drive to set a time that can never be beaten.
Ahead of the FINA World Swimming Championships (25m) next month, Peaty showed his ultra-competitive drive isn't just reserved for the pool. Adam shares an insight into what it takes to train for immortality, with everyday tasks turned into new opportunities to break his record. Taking a morning shower, making a fruit smoothie, and even visiting the local coffee shop are undertaken with a competitive edge.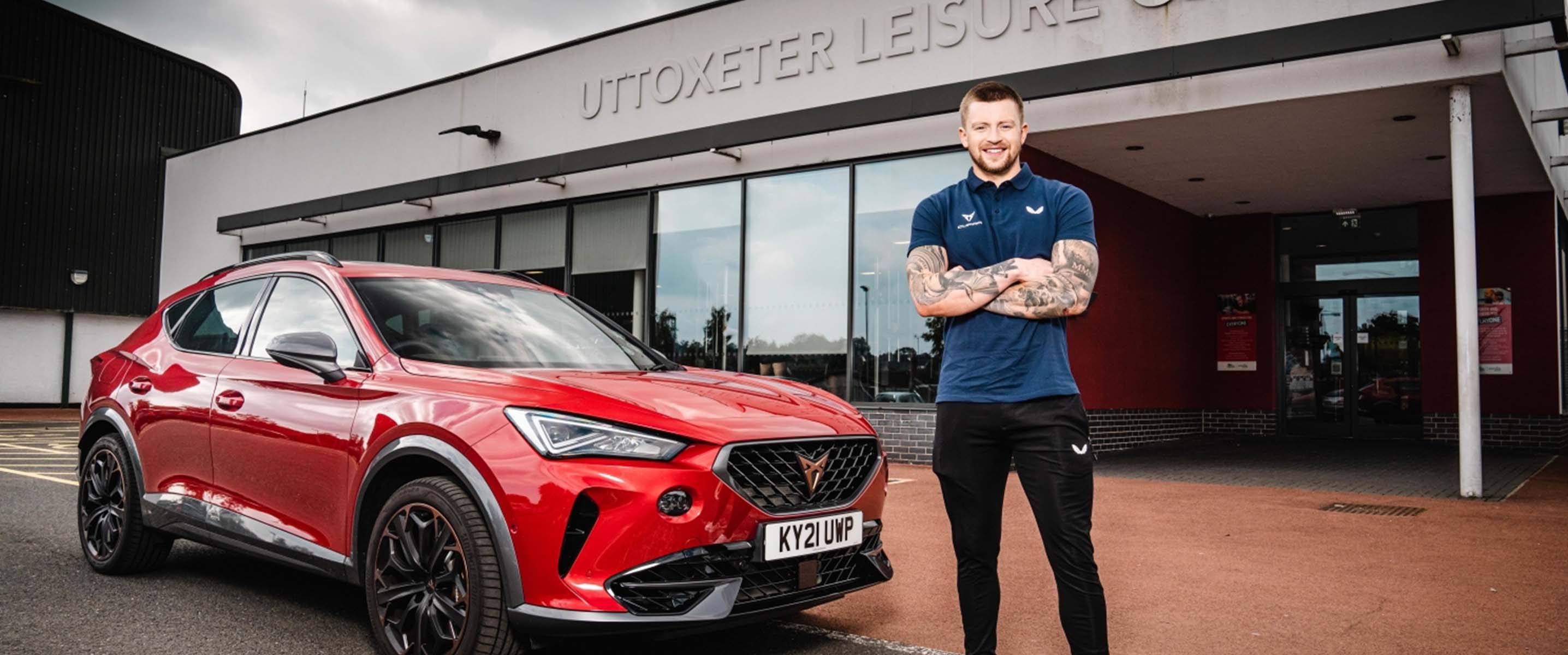 Project 56
We took our CUPRA ambassador Adam Peaty OBE to Shelsley Walsh to see him attempt to break his 56 second barrier, like he did with his breastroke swimming record of 56.88 seconds over 100m, but transposed onto the track in a CUPRA Formentor. 
He was shown the ropes by Jordi Gené our CUPRA Tribe Racer who guided him through the track. View full edit to find out if he achieved his challenge.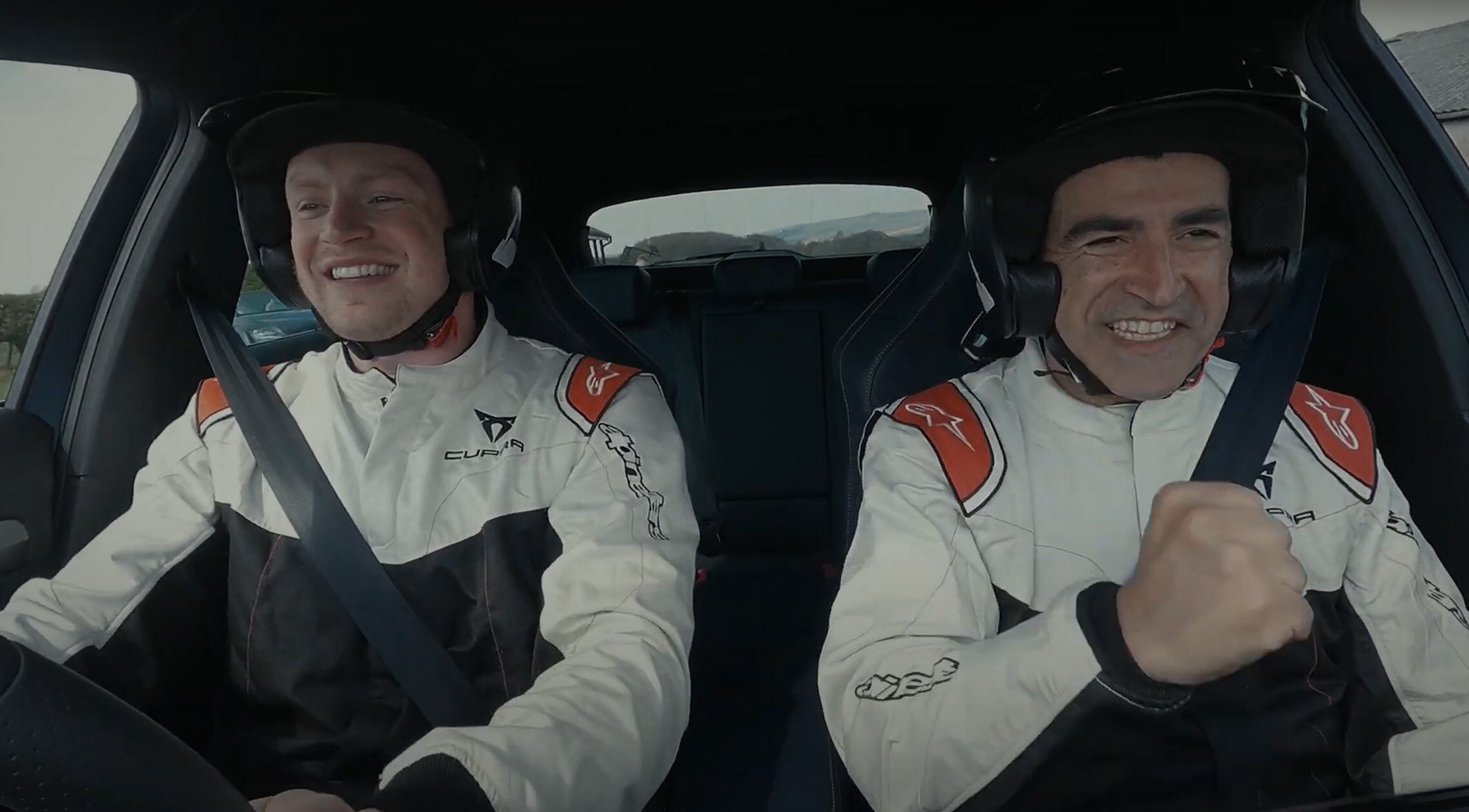 Racing against the clock at Oulton Park
Adam Peaty MBE swapped the pool for one of the UK's most renowned circuits, as he got behind the wheel of the CUPRA Formentor for the first time.
The reigning Olympic, World, European and Commonwealth 100m breaststroke champion took to the asphalt of Oulton Park Circuit to take on a unique time trial challenge in the brand's performance SUV.

CUPRA Ambassador
Adam Peaty – regarded as one of the best swimmers in the world and holding the top 20 fastest breaststroke times in race history – is one of CUPRA's ambassadors, joining an array of other elite athletes that share CUPRA's passion for performance, which includes FC Barcelona football stars, Ansu Fati and Marc ter Stegen.
Dressed in CUPRA racing gear – reminiscent of the brand's Extreme E team colours – Peaty met his brand-new performance car for the first time, enjoying a special track day in the CUPRA Formentor to get acquainted with his new vehicle.
While the Olympian has been more familiar with gold in his record-breaking career in the pool, Peaty was immediately comfortable inside the technology-laden CUPRA Formentor cabin and its distinctive copper palette.
Though hardly a stranger to speed, the 310PS performance SUV, which can achieve a 0-62mph in just 4.9 seconds offers Peaty a slightly different challenge to his usual routine in the build-up to Tokyo in 2021. The self-confessed petrolhead can't contain his excitement as he turns on the ignition and hears the engine roar into life.
After getting comfortable with the CUPRA Formentor, Peaty familiarized himself with the racing circuit, following the driving lines of his instructor and learning to navigate the tight turns and chicanes of the track.
It didn't take long for Peaty's renowned competitive spirit to come to the fore. Eager to set some timed practice laps, the fastest swimmer in the world pulled in front of his instructor and set about delivering three pulse-racing laps to set a fastest time of 1:26:90 to set the stage for the elite athlete to beat yet another record: his own.
Adam sets off at a punishing pace to set his fastest lap time yet. The swimming speedster turns it up yet another notch to cross the finish line and clock and impressive 1:24:90 lap time to blow his previous out of the water.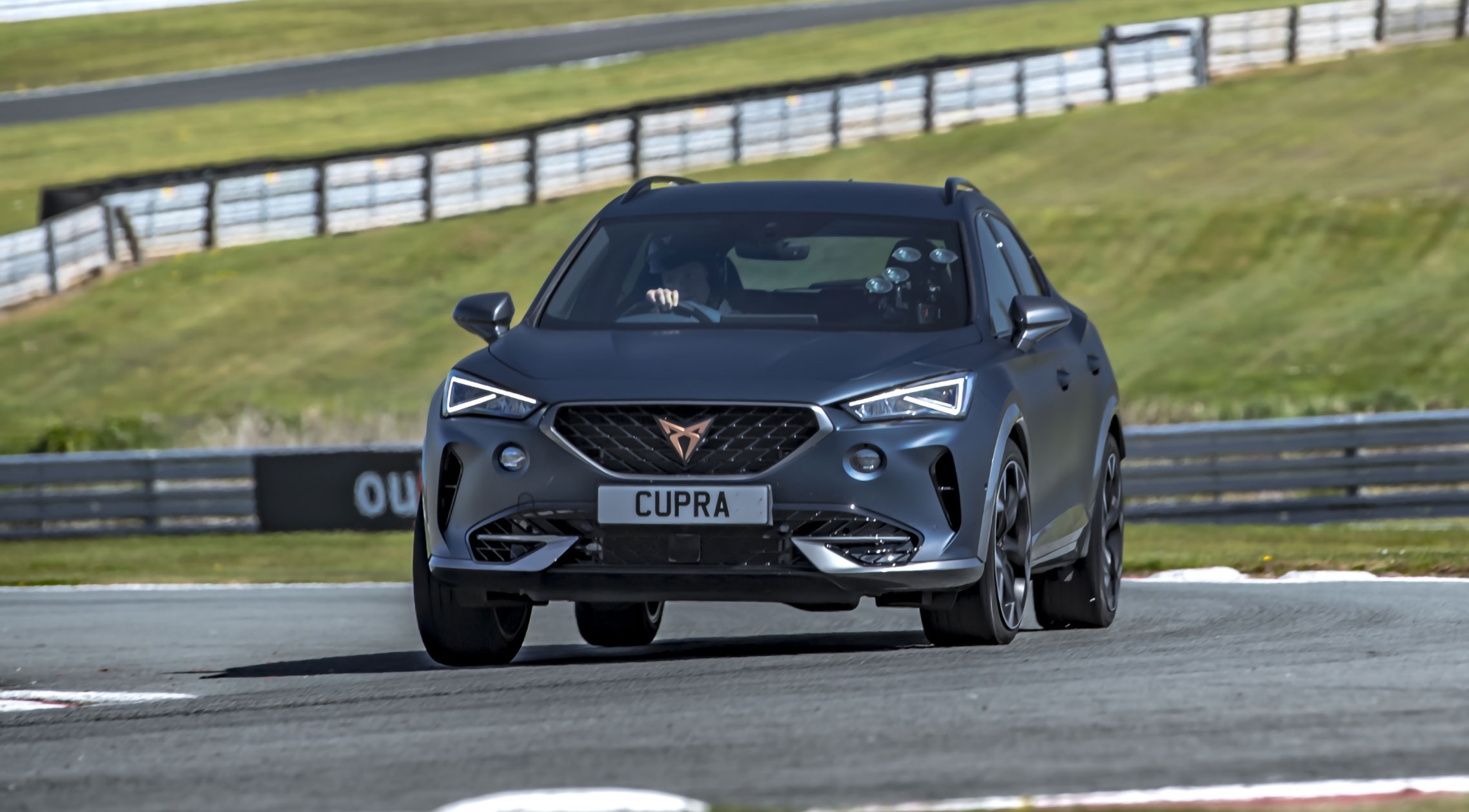 "The Formentor is awesome, I can't believe how much I enjoyed that."
All smiles, Peaty comments on his time after breaking his own record yet again: "That was an incredible experience, the Formentor is awesome, I can't believe how much I enjoyed that. I spend my time thinking about two lengths, but now I'm thinking about these laps, I want another go!
"Every single season I say to myself, what can I do better, how can I get faster, and I take it down to analyzing every single stroke. It really just comes down to me being competitive, it's not really about racing anyone else, it's about racing myself, what's the best version of myself and how can I get faster, and ultimately you want to break world records, so that's the ultimate goal. No world records today, but I debriefed myself after every lap and took the same approach as I would in the pool''.